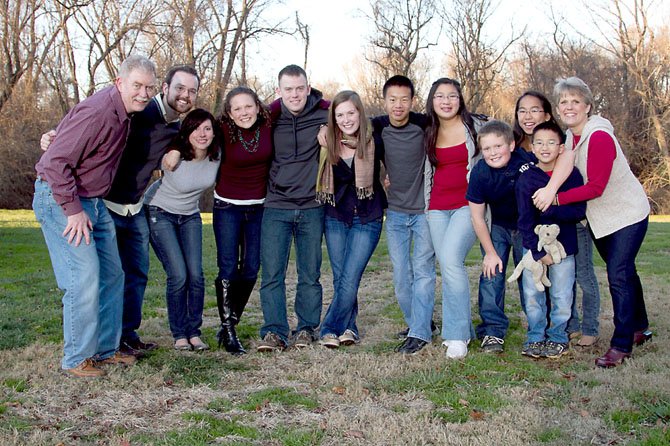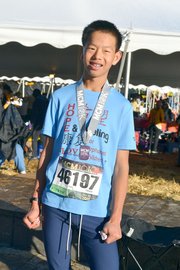 David Glass is a 15-year-old with a big mission, to help change the life of an orphaned baby in China. Glass, an 8th grader at Robinson Secondary School in Fairfax Station, understands how important it is for someone to believe in a child without parents as he was adopted at age 12 from an orphanage in Beijing. This year he will be running in the Marine Corps Marathon in Washington, DC, with all of the funds he raises going to help "baby David," a 6-month-old baby boy who was abandoned with cleft lip and palate.
The 3th Marine Corps Marathon will have 30,000 runners from 49 states and 18 countries, with many runners going the distance on behalf of a charitable cause. David registered through Love Without Boundaries Foundation, a US nonprofit which helps orphaned and impoverished children in rural Chinese orphanages. Executive Director Amy Eldridge states, "Many people do not realize that the birth defect rate in China has risen over 70 percent in the last six years. Every year tens of thousands of infants born with medical needs are abandoned and find themselves in orphanage care. We are so grateful to David
Glass for making the commitment to run this race to help change a child's life."
David has been training hard for the upcoming race on Oct. 28. He recently finished a 20 mile race, where he came in first place in his age group. Right now he runs 20-30 miles a week after school and on weekends in preparation for the marathon. He's no stranger to setting goals for himself, when he lived in the Beijing orphanage; he won the school jump rope championship.
On his motivation to run the marathon, David wrote: "I love to run. I'm running the Marine Corps Marathon not just for fun; I'm running for the orphans in China who do not have a family. I was an
orphan, now I have a family, but there are still lots of children in China who do not have a family. I want to help them to have better life, to have people who care about them."
More information on David's run can be found at www.teamlwb.com.