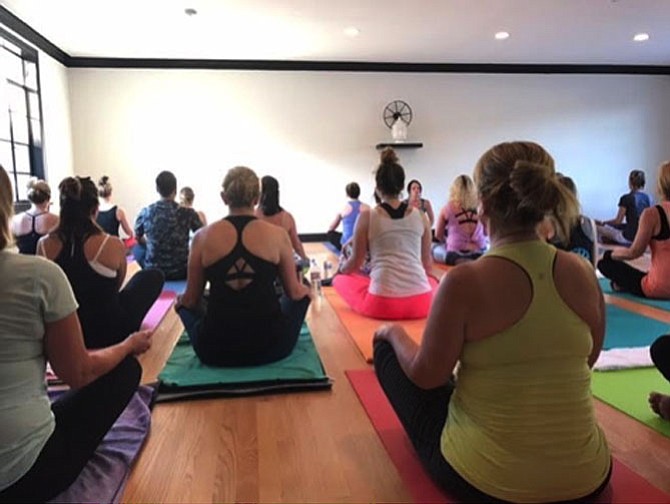 The strength of the community in Clifton can be felt just walking down Main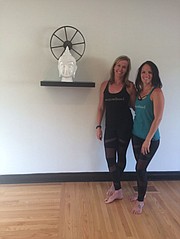 Street, the lights of the Clifton Café sparkling and the charming antique stores beckoning. Stepping into the WheelHouse Mind Body Studio, just off Main Street, is no different.
"Friendly, helpful, non-judgmental. It's like coming home," patron Art Spenard said of the WheelHouse community.
"Alyson and Kelly have really brought me out of my shell. I could have easily been a hermit. The community is fantastic, five out of five," Clifton resident Larry Robertson said.

WheelHouse owners Alyson Pollard and Kelly Layfield opened the studio in 2015, and officially opened their second space on June 1, 2017.
"What inspired us to open the second space is in order to share more. There's been a few times when we've been very cozy in here, and the opportunity presented itself. The vision has grown, and now we have the opportunity to reach more people as the community grows. It's a special niche," Pollard said.
Above the hustle and bustle of the street, on the second floor of the building sits the new studio space named the "Treehouse." The purpose of the space is to practice slower yoga and host relaxing classes, allowing practitioners to enjoy the peaceful view of the treetops through the windows.

THE FIRST FLOOR will host more fitness-based classes, in addition to a growing fitness boutique. Pollard and Layfield are partnering with the fitness-clothing brand "Energie Goods" among other fitness brands that customers will not find anywhere else.
Pollard and Layfield have known each other for nearly 10 years. Both ran small businesses from their homes prior to opening the WheelHouse studio. Pollard worked as a certified personal trainer, and has also worked with special needs students in Fairfax County Public Schools. Layfield taught Pilates in small studios, and Golds Gyms in Lorton and Woodbridge. Her popular fusion classes, called INFIT, are a combination of Pilates, Yoga and Barre.
"We really hope our practitioners find a place of serenity and relaxation that they can come to. This is a very stressed out area, and we want to give them a place to come and relax for just that hour. To just focus on your breath and mind-body connection," both Pollard and Layfield explained.
Sallie Spenard is a professional equestrian, and has been attending WheelHouse classes for almost a year.
"It's helped me with my balance, muscle control and strength," Spenard said. "I've learned how to handle stress better, and just to how analyze my body more." Her husband, Art Spenard, said he also learned how to be present in the moment by attending Yen and slow-flow yoga classes.
"I had heard that yoga was excellent for flexibility, and I golf," Art Spenard said. "It also helped me learn to be a lot more calm not just for golf, but for life in general. I know how to manage stress better."
POLLARD AND LAYFIELD strive to get to know each and every one of their students, and hope their students get a sense of the strong community.
"I want my practitioners to feel that in the physical space they are free of judgment, and also in the space within their heart and mind to be free of judgment of themselves; creating that pure space of acceptance. We want them to feel tremendously loved and connected," Pollard said.
Connected is exactly what Clifton resident Larry Robertson praises WheelHouse for giving him ever since he started attending classes a year ago.
"I've learned how to breathe, how to stretch, how to exercise but for me the socializing part has been amazing. I've really gotten out of my comfort zone," Robertson explained. "Alyson and Kelly say it and it's true, there is no judgment here. The community is just amazing."