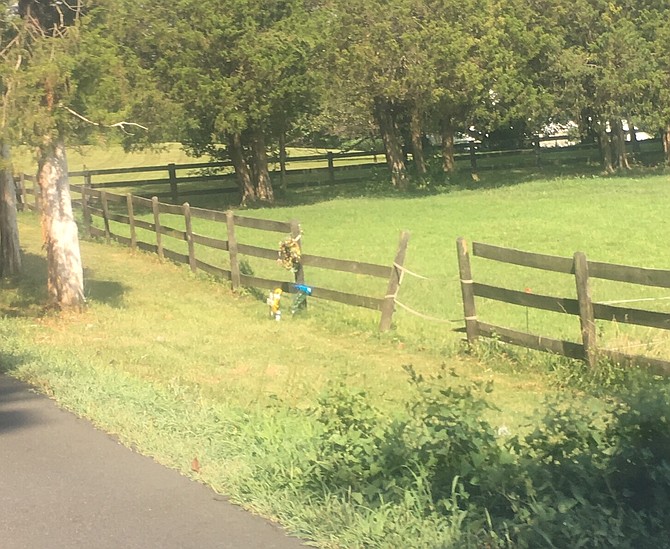 Burke — A fatal crash on Fairfax Station Road the afternoon of July 10 claimed the life of 17-year-old Conner McGowan of Burke, a rising junior at Robinson Secondary School, and injured two other Robinson students.
According to police, a 2005 Jeep was traveling westbound on Fairfax Station Road near Colewood Estates Road around 1:15 p.m. when the car left the roadway and hit a tree.
Two of the teens were taken to the hospital by helicopter with life-threatening injuries. The third teen was taken to the hospital by ambulance. Alcohol does not appear to be a factor, however, detectives believe speed was a factor in the crash.
McGowan was a lacrosse player at Robinson and Rob Jones, the Robinson Athletics Boosters President, put out the following message on the booster webpage: "It is with a very heavy heart that I share with our Robinson Athletics Community that last evening Robinson Junior Conner McGowan passed away from injuries sustained in a car accident."
The Robinson Booster Facebook page contained this message from Principal Matthew W. Eline: "Conner was an excellent student and a member of our Student Government Association. He was a member of his class council, coached the 10th grade powder puff team, and was a huge fan of Homecoming events. He was a very engaging young man, well-liked by all who knew him, and will be greatly missed by the Robinson school community. Conner has a sister who also attends Robinson Secondary School."
"Our thoughts and prayers are with the family and friends of 17-year-old Conner McGowan and the two other teens injured this crash. Conner was a junior at Robinson Secondary School in Fairfax," read another entry.
One passenger in the Jeep remained in the hospital following the accident, and the other passenger was treated for non-life threatening injuries and released. The following night, Wednesday, July 11, there was a gathering at Burke Community Church, and the funeral was Sunday, July 15.
Immediately following the crash, Robinson Secondary offered grief counseling for anyone that needed this service offered by the Fairfax County Public Schools. The following week, this message was sent to Robinson parents: "Robinson is once again opening its doors to students who wish to have the opportunity to speak with a school social worker, school psychologist, or counselor on Tuesday, July 17, any time between 10 a.m. and noon. Parents may also reach a crisis team member by contacting the school during those hours," the message read. McGowan's sister also attends Robinson.