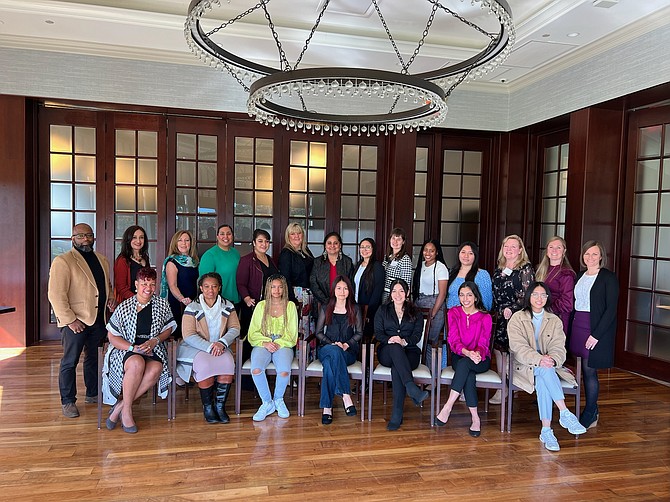 The Women's Club of Great Falls Scholarship Fund held its annual fall event on Sunday, Oct. 22. The goal of the gathering was twofold: to honor and celebrate the exceptional individuals who received scholarships for the 2023–2024 academic year and to bestow the prestigious Lifetime Achievement Award on former leaders. A total of eighteen students received scholarships.
Lindsay Harper, president of the Women's Club of Great Falls Scholarship Fund, said, "The smiling faces and joy within the room were infectious. There were so many wonderful supporters of the Scholarship Fund gathering to celebrate these inspiring and deserving students."
Sumita Chopra, a single mother of two young children who received the 2022-2023 scholarship, said the award helped her financially and motivated her to pursue a degree in special education. Another student, Hilary Moya, a George Mason Early Identification Program alumni scholarship recipient, discussed how the recent announcement of the scholarship fund provided three additional years of scholarship commitment to her education journey, significantly reducing her financial stress.
Karen Magley and Barbara Gwizdz received Lifetime Achievement Awards.