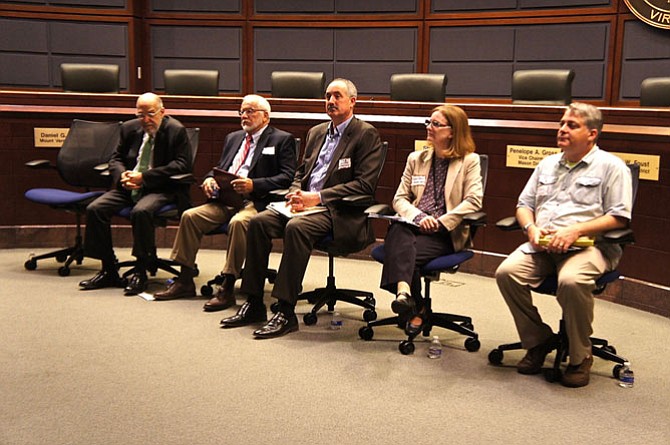 The panel at the Showcase symposium and Q&A. From left: James Hart, Fairfax County Planning Commissioner; Tom Fleury, executive vice president, Bowman Consulting; Steve Smith, principal, Cooper Carry; Susan Hafeli, Fairfax County Senior Utility Analyst; and Dr. Dann Sklarew, George Mason University professor and Sustainability Initiatives coordinator. Kambiz Agazi, Fairfax County Environmental Coordinator, also joined in.
Stories this photo appears in:

Bulova hosts County Environmental Showcase.