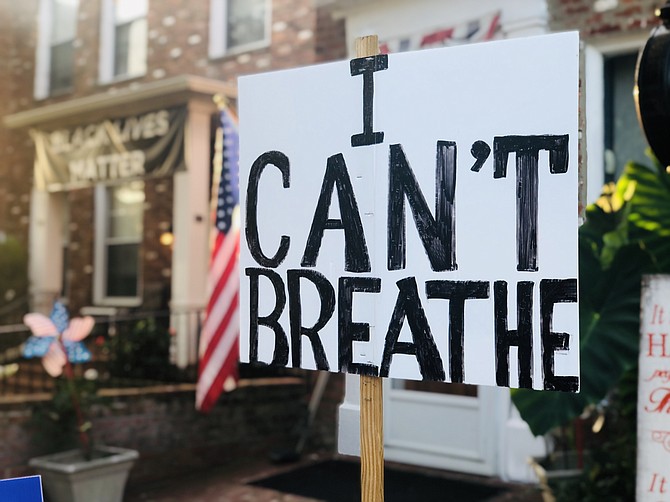 The Black Lives Matter movement began using 'I can't breathe' in 2014 to honor Eric Garner, an unarmed Black man who was killed in a chokehold by police in New York City.
Stories this photo appears in:
Lawmakers negotiate behind closed doors on how to curb police use of chokeholds.
When lawmakers began their special session on criminal justice reform in August, hopes were high that the General Assembly would send the governor a bill that banned police from using chokeholds. But now that the protesters have gone home and the lawmakers have moved behind closed doors to negotiate in a secret closed-door conference committee, advocates for criminal-justice reform are worried about what will emerge in the conference report that will be presented to the House and Senate.