Sun

Mon

Tue

Wed

Thu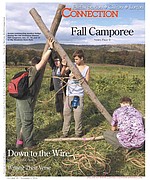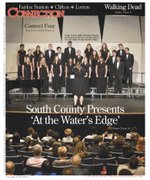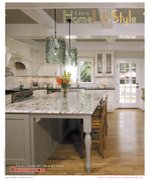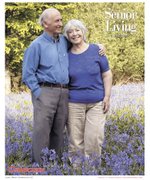 More Stories
Sun Design Remodeling, Daniels Design and Remodeling and Kohlmark Group Architects and Builders are sponsoring an "open house" tour of three newly remodeled homes in Clifton for the benefit of a local widow who operates one of the town's day care centers.

School Board approves later start times.
Phyllis Payne has been fighting for more sleep for a decade. On Oct. 23, it all paid off. The co-founder of Start Later for Excellence in Education Proposal - or SLEEP - saw the Fairfax County Public School Board approve to move high school start times ahead by 30 minutes, 11-1.
Your guide to entertainment in Fairfax County.
For those looking to fill their calendar with some home-brewed, Fairfax County fun stuff (read: entertainment and diversion), The Connection's Fairfax County Entertainment Calendar has many options: weekend jaunts and larks; date night inspiration; winter-to-spring fun; day-long festivals and events; art-outings; family fun-and-learning fusions; plays and shows; beyond-Small Business Saturday local shopping and bazaars; markets of handcrafted wares; music; 1Ks to marathons... the list goes on. If you know of an event not listed in our entertainment calendar, email it to south@connectionnewspapers.com for happenings in south Fairfax County or north@connectionnewspapers.com for entertainment in the northern parts of the county.

Fairfax Station couple's ministry supports vulnerable children in South Africa.
When Alec Zacaroli and his wife Amy hosted a boyhood friend from South Africa, they didn't expect their lives would change in one evening.

The Fairfax County Government Center has several massive parking lots. Many hundreds of spaces. But Bruce Wright and members of the Fairfax Advocates for Better Bicycling only needed some rack real estate in front of the building. They rode into the afternoon session of the Board of Supervisors on two wheels apiece from Reston, taking the West Ox Road Side Path.