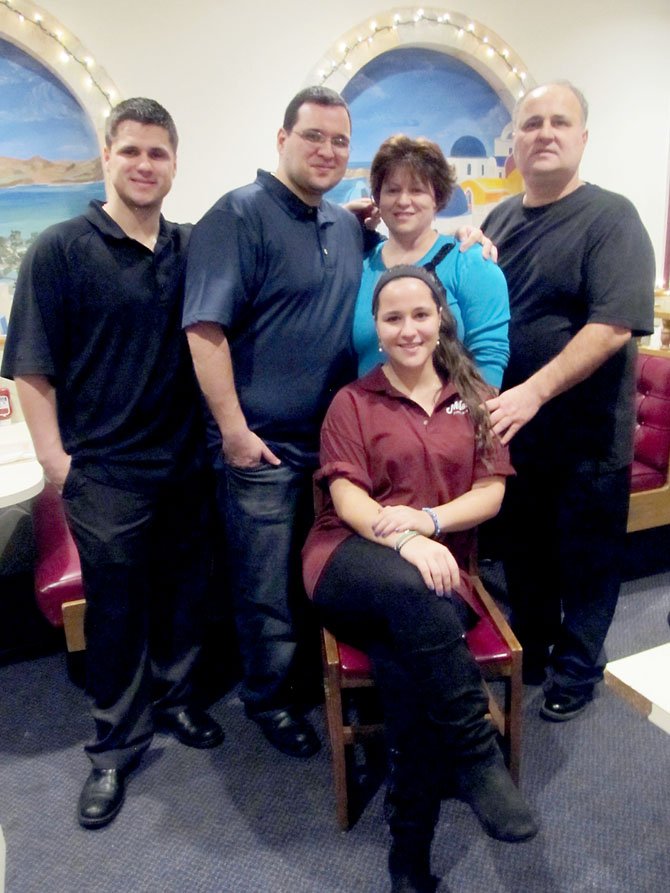 The Goranitis family: from left—Dimitri, John, Cathy, Jimmy and Theano, 17, seated. More than 100 guests came to a surprise party celebrating Jimmy Goranitis' 55th birthday and the Milano's restaurant 33rd anniversary.
Stories this photo appears in:

Friends, family throw surprise party to celebrate Milano's restaurant and owner Jimmy Goranitis' birthday.
On a typical Saturday night, Milano's restaurant, a Springfield institution, is packed with regulars and newcomers. But last Saturday was different. There was standing room only in the restaurant as more than 100 family, friends, customers and employees eagerly waited for owner Jimmy Goranitis to walk through the doors so they could shout "surprise!" They were celebrating his 55th birthday as well as the 33rd anniversary of the family-owned restaurant.