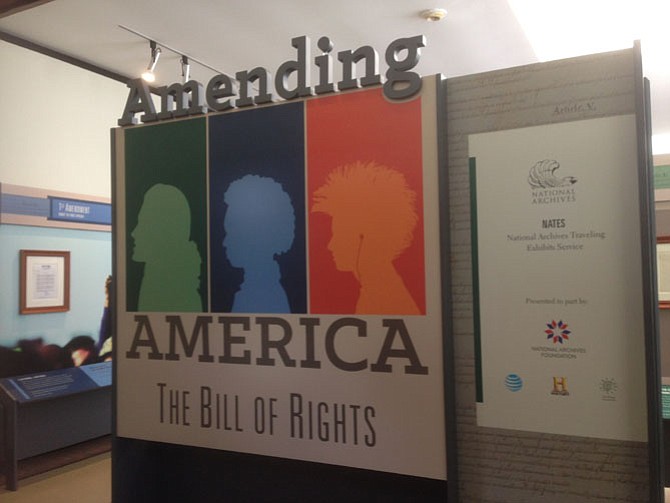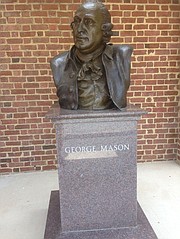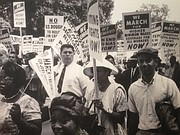 Through the halls of the latest exhibit at Gunston Hall, there is a big picture of a pistol that sticks out in the right to bear arms section, with some copies of letters, supporting the amendment and others against. The pistol stands out along with a wall-sized picture of civil rights protestors and Al Capone, highlighting rights in the United States, leaving the question of good or bad up to the reader.
These pictures and information are a part of the traveling exhibition from the National Archives, Amending America: The Bill of Rights, commemorating the 225th anniversary of the ratification of this landmark document. According to information on their website, "Amending America: The Bill of Rights," spotlights an important period in American history, looking at the first ten amendments to the U.S. Constitution, known as the Bill of Rights, and illustrates how each amendment protects U.S. citizens. Featuring facsimile documents, reproduction artifacts, and interactives, Amending America invites visitors to connect directly with the people, places, and events that mark this historic document's evolution. This exhibit runs through Oct. 21, 2017. Exhibit entry is covered in the price of admission.
Gunston Hall Museum is located at 10709 Gunston Road, Mason Neck. Call 703-550-9220 or visit www.gunstonhall.org.